RMarkdown is just super-great. To start, it's plain text, so in a pinch you can read or edit it with basically anything. Next, its formatting is, at least for the most part, easy to remember and easy to interpret. And because it's RMarkdown, it lets you mix text and R code so that all of your work is in the same document, making it easy for others (and your future self) to see exactly what you did and, if desired, reproduce your work. Finally, it's incredibly versatile, so you can use it for all your writing.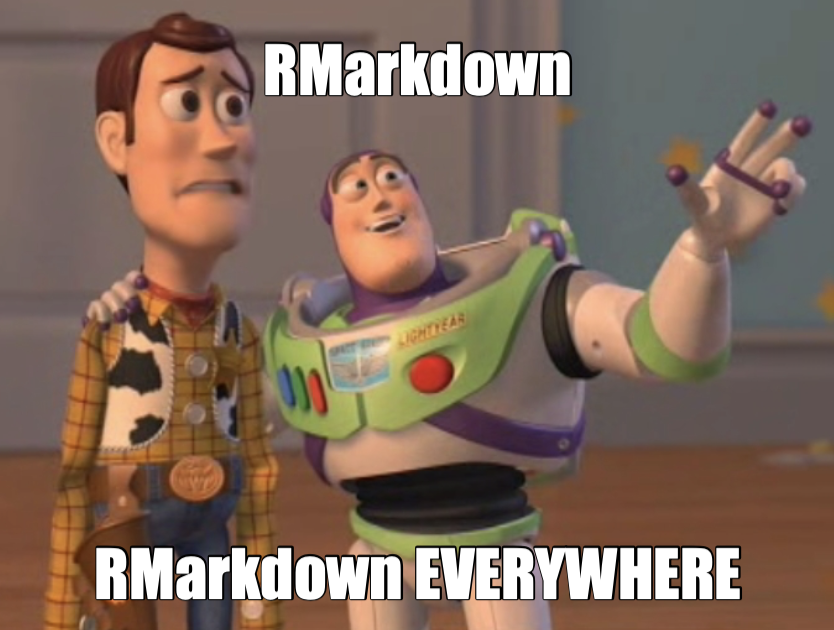 Here, I'm going to talk about how to get yourself set up to write three important kinds of academic documents in RMarkdown: articles (and the like, including seminar papers), syllabi, and CVs.
Since all of these are documents we will want as PDFs (as opposed to web pages), you'll need to install \(\LaTeX\) on your computer. The easiest way to do this is by using the tinytex package:
install.packages("tinytex")
tinytex::install_tinytex()
Okay, let's get started!